Safety
All
Vulcan Gates
systems have an integrated anti-crush device which is adjusted on-site by our commissioning engineer for optimum performance.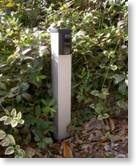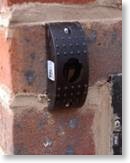 Domestic systems are usually installed with photo-beam safety cover, whereas multi-user systems often include induction loops, positioned each side of the entrance.
Our automatic gate systems contain at least two additional methods of safety cover
All users should be made aware of the correct method of operation, with safe working practices exercised at all times. It is advisable to educate young children, but where possible keep them away from the area surrounding the entrance.