Why Have Automatic Gates?
There are many reasons for installing an Automatic Gate System and numerous advantages for restricting access into your property. Wherever your location, urban or rural, the reasons for automation remain similar.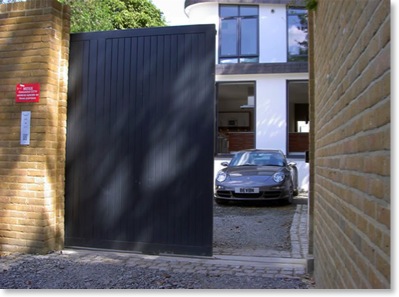 These days Security is of prime importance. Automatic Gates will allow your children and pets to play in a safer environment, away from roads and other dangers. They will also be a deterrent to potential intruders and nuisance callers, as once closed they are securely locked.
From within the comfort of your car, you will have the convenience of opening the gates by the press of a button. No longer will you need to brave the elements.
Not only will Automatic Gates give you more privacy, but they also enhance the aesthetics and value of your property.
Design
When thinking of what type of gate to have, the following factors should be considered:
The level of security required, considering your location
Any access required by visitors to your property.
All key holders and tradesman.
The level of use.
The type and size of vehicles entering/leaving.
The positioning of the entrance with regards to the safety and convenience of its users.
The stability and suitability of the system within its environment.
Planning and Local Authority restrictions.